THROUGHPUT DECISION SUPPORT
Course Length: 1 day
In this session for finance professionals and key financial decision makers, participants will learn, in detail,the practical application of Throughput Decision Support (TDS). During the course, exercises enable participants to practice making business decisions using this technique and compare results with conventional decisionmaking methods.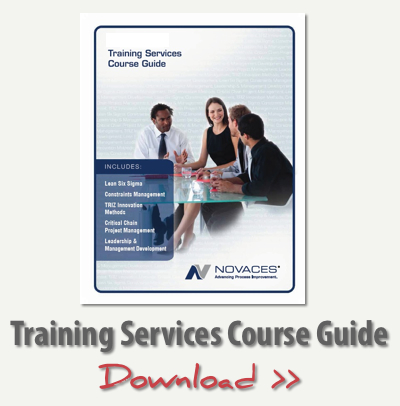 Course Objectives
Learn how TDS can be used to evaluate the total system level profitability of any financial decision

Be able to perform product prioritization using TDS

Compare the results of decisions using TDS versus conventional methods
Primary Topics
System Level Profitability

Product Prioritization

Decisions in a Constrained/Unconstrained Environment
For more information about this course please call 1.855.NOVACES or click here to contact us by email.