THE LOGICAL THINKING PROCESS
Course Length: 3 days

This intensive course targets senior executives with strategic or tactical management responsibilities or managers with responsibility for Continuous Improvement within their organizations. During the course, participants learn to use the logical thinking process to eliminate root causes of problems that are affecting a system. Participants will apply these tools to their actual business cases during the course and come out with an implementation road map for success.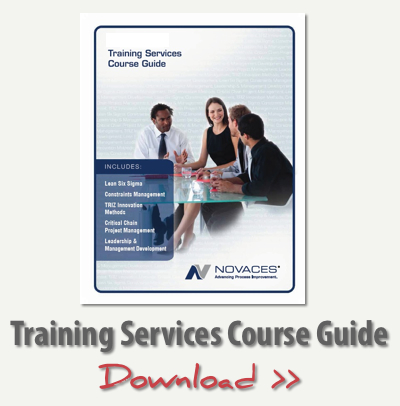 Course Objectives
Apply the Logical Thinking Process in order to identify and eliminate core root causes to problems within a system
Primary Topics
Intermediate Objectives Map
Future Reality Tree
Current Reality Tree
Prerequisite Tree
Evaporating Cloud
Transition Tree
For more information about this course please call 1.855.NOVACES or click here to contact us by email.