TRAINING PROGRAMS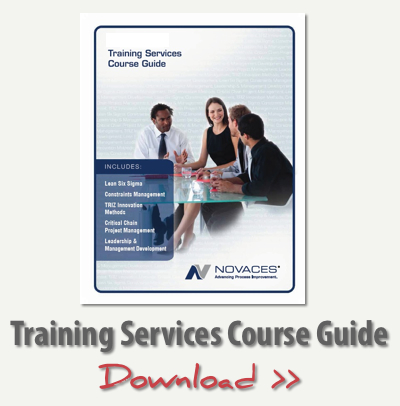 We offer a wide variety of training courses designed to develop the critical process improvement skills needed by today's professionals. To accomplish this, our training experts created programs that include a balance of classroom interaction, team exercises, visual aids, and hands-on process simulations to maximize learning. Training is coupled with real projects that participants complete to gain practical experience – and see real results. Moreover, our project mentoring and leadership coaching services help ensure success from the classroom to the field.
We understand that people require a unique kind of training experience to generate real interest and commitment. Training is the building block of the enterprise's transition to a culture of continuous process improvement. For this reason, training is delivered using these key adult learning principles:
Our facilitators guide participants through the training material as a means for discovery and actively adjust their delivery to the audience's own interests and experience.

Each section establishes learning objectives and delivers them through practical examples that are customized for each specific industry so that participants can relate concepts to their own work responsibilities.

Content is reinforced throughout the sessions using highly interactive techniques that provide immediate feedback and enable facilitators to make adjustments and close learning gaps.