INFLUENCE WITHOUT AUTHORITY
Course Length: 1 day
This training is focused on the skills, tactics, and techniques related to situational leaders who must lead cross-functional teams in which the leader does not have line and block authority over the group. This course also focuses the participant on the skills and techniques used to influence peers and leaders to accomplish the organizational and intended goals.
The participant will learn how to view the organization as a political system, understand the nature of power and influence in the organization, understand his or her own personal sources of influence, and know how to leverage personal political power. This course examines various methods of influence, when each is most appropriate, and provides tools for each.
Course Objectives
Understand the primary methods of influence
Know how to view the organization as a political system
Apply currencies of exchange to leverage political power
Primary Topics
The Influence Model: Reciprocity and Exchange
Barriers to Influence
The Currencies of Exchange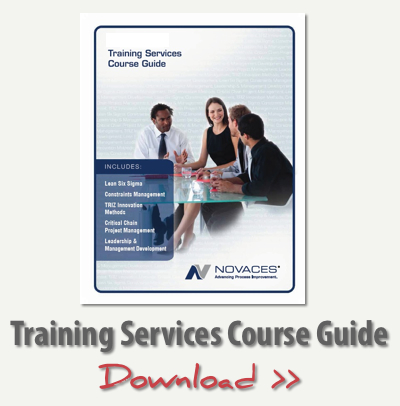 For more information about this course please call 1.855.NOVACES or click here to contact us by email.